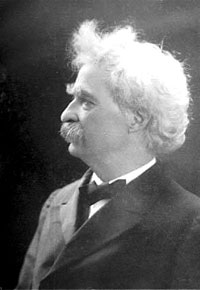 The great humorist Mark Twain once said, "Never put off until tomorrow what can be put off until the day after tomorrow."
This is classic Twain looking at life a little off-center. But the reason we find it funny is that it has some truth in it. When we face something tough or unpleasant, we often prefer to avoid it for as long as we can. Sometimes we ignore it until it forces us to notice it.
Some hard things in life can be put off or ignored. But kidney failure isn't one of them. It will demand your attention, even if you try to pretend it doesn't exist.
This module is about long-term health problems that can occur with dialysis. By taking good care of yourself, you can delay or prevent some problems that might otherwise arise down the road. You can have more time, feel better, and be able to do what's important to you. We want you to be able to take steps to protect yourself, and live long and well with kidney failure.
Take the Kidney Quiz!
You'll have a better sense of how much you're learning if you take our quick kidney quiz before you start. It's just 9 questions. How about it?
Whether you're new to dialysis and looking down the road, or you've been on it for years and are now running into some of these issues, this module is for you. At the end, we'll give you a Personal Plan that lists the main points we've made and reflects your action points.
So, let's get started.