About Kidney School
Kidney School is a comprehensive online education program for people who want to learn how to manage and live with chronic kidney disease (stages 3–5). It was developed to:
Offer up-to-date research-based information.
Help people learn what to expect and what questions to ask.
Provide the tools patients need to self-manage their care so they can stay healthier and keep doing the activities they enjoy.
Kidney School is a program of the non-profit Medical Education Institute, Inc. Since it was first launched in 2002, Kidney School has grown to become one of the largest chronic kidney disease (CKD) education programs in the world, and is recommended by dialysis professionals all across the U.S.
Social Media
Find us on Facebook and Twitter! Learn more about changes, updates, and additions to Kidney School.
Links to our social media pages are found at the bottom of every page on this website.
Awards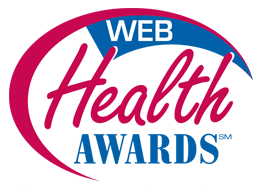 The Health Information Resource Center (HIRC) awarded Kidney School with a Silver 2011 Web Health Award that honors the best digital health resources. The awards were announced May 23, 2011. A complete list of winners and categories can be requested at webhealthawards.com.
Kidney School won the Health Improvement Institute's prestigious 2010 Aesculapius Award of Excellence. A panel of judges representing the health care, web publishing, and multimedia fields, evaluated entries. The annual award is named for the ancient Greek god of healing, Aesculapius. This award was established by the Health Improvement Institute, a non-profit, tax-exempt organization based in Bethesda, Maryland, to promote informed consumer lifestyle choices and health care decisions.
Content
All content for Kidney School is developed by Medical Education Institute staff and reviewed by members of a multidisciplinary team of experts and patients. Kidney School is entirely independent of, and not influenced by, its corporate sponsor. Kidney School reviewers include:
Edtrina Allison-Moss, MSN, RN, CNN
Lynda K. Ball, RN, BSN, CNN
Seth J. Baum, MD, FACC
Christopher R. Blagg, MD, FRCP
Sally Burrows-Hudson, MSN, RN, CNN
Ann Compton, RN, MSN, CNN
Cathy Goeddeke-Merickel, MS, RD, LD
Rebecca E. Hays, MSW
Jean L. Holley, MD
Susan Hossli, MSN, RN
Kirsten Lee Johansen, MD
Jean Kammerer, BSN, RN, CNN
Karren King, MSW, ACSW, LCSW
Nancy G. Kutner, PhD
Derrick Latos, MD, FACP
Maureen McCarthy, MPH, RD, CS
Stephanie McIntyre, RD
Anita Molzahn, RN, PhD
Brian O'Moore
Judith Poole
Jocelyn Reeder, PT, MCSP
John Sadler, MD
Wendy Funk Schrag, LMSW, ACSW
Bruce Schultz
Nancy Spaeth, RN
Beth Witten, MSW, ACSW, LSCSW
A special thank you is extended to members of the Dialysis-Support mail list at yahoogroups.com, who allowed themselves to be quoted, took the time to review Kidney School, and who provide constant inspiration through their compassion, willingness to share, and ability to live fully with kidney disease.
Please Note
Kidney School does not replace the need to talk with your health care team about your care and your options.
Legal Disclaimer
The information you find in Kidney School, is provided "as is." To the extent permitted by law, the Medical Education Institute, Inc., and its employees, Board of Directors, and sponsors give no warranty of any kind, express or implied, including without limitation any warranties of condition, quality, performance, merchantability, fitness for a particular purpose, or non-infringement in relation to information, services, or products provided through or in connection with the Kidney School website or printed pages. To the extent permitted by law, the Medical Education Institute, Inc. disclaims all liability for any damages or injury caused by any failure of performance, error, omission, deletion, defect, access to, alteration of, or use of record, whether as a result of breach of contract, tortious behavior, negligence, or under any other cause of action. The contents of the Kidney School website and printed pages, including, but not limited to text, graphics, and icons, are trademarked materials owned by the Medical Education Institute, Inc.
Upon completion of a Medical Education Institute (MEI) Licensing Agreement, found here, each Kidney School module PDF may be printed in its entirety for use in patient or professional education. MEI does not grant permission to copy only parts of a Kidney School module, or to use any of the graphics, figures, photos, or icons in whole or in part for any purpose (Revised April 2016)