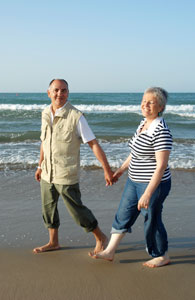 Choosing the Life You Want
Your best bet to feel your best and avoid long-term effects of dialysis is to make good choices and take care of yourself. To do this, you need to truly believe that your life is worth living—and that you have something to live for.
So, what's most important to you?
Sometimes in the course of getting through one busy day after another, we can lose track of our dreams: what we want out of life. What we want to do for others. What we want to achieve or be or do.
Here's your chance to take a few moments and think about your dreams. What inspires you in life? What gives you the most joy? What are you looking forward to? Check as many as apply: